Ultra Guard Security Systems Products
Over 20 Years of Installation Experience
Smart Home Technology
Staying connected with your home is important. What if you could easily control your thermostat(s), lighting, locks, and more from the convenience of your smart device? Better yet, what if you could program some of these energy consuming device to be more energy efficient? We offer these types of technologies for your home or business. They are all controlled/managed via the same App/Program you use to interact with your security system.
Home and Business Security
Keypads
The Keypad is the primary communication interface for all security systems. From the keypad you can arm, disarm, receive alert notifications, and more.



Sensors
Garage Door
Garage door(s) can now be connected to your security system with Garage Door Sensors. Your system will tell you if you accidentally left the door(s) open prior to arming your system. In most cases, you have the option of having your Garage Door controllable via your Alarm.com app.
Motion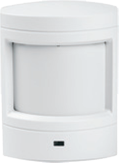 If an intruder gains access to the interior of your home or business, Motion Sensors will trigger the alarm when it detects motion go past it. In years past, this technology was not available to those customers with pets. With recent technology, Pet Sensitive Motion Sensors are available!
Door/Window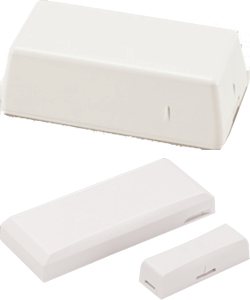 Door and Window Sensors (wired & wireless) ensure the security of the two most easily accessible entrances to your home or business. No matter if your home is under construction or completely finished, we have solutions that fit almost every requirement.
Glass Break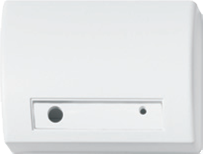 Glass Break Sensors are great "backup" or secondary sensors to Door and Window Sensors. If an intruder/vandal decides to break the glass of a window or door to gain access to your home or business, this sensor is designed to trigger your alarm with the sound of breaking glass.
Image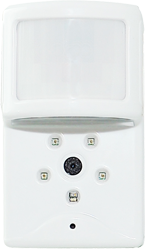 Similar to the Motion Sensor, Image Sensors will trigger your armed security system when it detects motion. Unlike a standard motion sensor, this device has a small camera built-in! Not only will the Image Sensor trigger your alarm, it will take pictures of what triggered the alarm to go off. This device can also be setup to take pictures at predetermined times (when motion passes).
Fire and Environmental Sensors
Carbon Monoxide
Carbon Monoxide is odorless & undetectable by the human eye. For these reasons, it is one of the leading causes of serious injury when people are exposed. Similar to our Smoke/Heat Sensors, our Carbon Monoxide sensors are monitored.
Monitored Smoke/Heat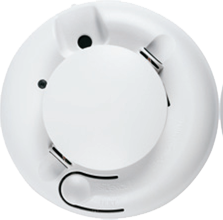 Monitored Smoke and Heat sensors are connected to your security system and are monitored the same way as the other security sensors in your home. No matter if your system is armed or not, if the smoke/heat detectors go off, you will be contacted immediately by our monitoring center to make sure everything is ok.
Environmental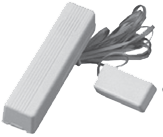 There are many Environmental Sensors available such as Combustible Gas Detectors, Freeze Sensors, Water Sensors and more!
Video, Surveillance & Intercoms
Video Surveillance
Home & Business are quickly realizing that Video Surveillance systems not only help deter unwanted activity but help in determining what happened in the event of an incident. We offer outdoor and indoor solutions that fit your lifestyle and budget. Knowing that if something does happen, you will be able to review the event with time stamped videofootage! Having the power to "check in" on your home or business via your smart phone or tablet while you're away is incredibly comforting. Because our video solutions are customized, please contact us for more information.
Audio/Video Intercom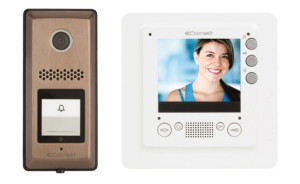 Verifying who is at the door while staying safely behind it while locked is important. With an Audio/Video Intercom, you can interact with a "visitor" without unlocking your door to verify whom is there. Some of the systems we offer also have the ability to record.
Video Doorbell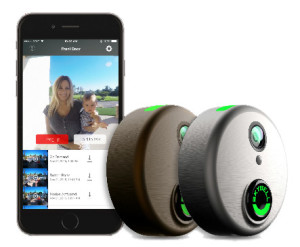 Who's at my front door? You'll never have to ask again with the quickest and most secure option for instant awareness – the Skybell camera. Simply check your smart phone to see who's there even when you're not.
With the Wi-Fi doorbell camera you can also:
Receive a notification when the doorbell is pressed
Speak with your visitors through the built in speaker
Record video clips when the doorbell is pressed
Lights
Remotely turn your lights on or off, have them come on automatically when you walk in the door or set a schedule to make it look like someone is home, even when you're on vacation.
Locks
Seamlessly integrate door locks with your security system to get real-time visibility and control.
Lock the door automatically when the system is armed
Get alert when the door is unlocked
Assign unique user codes for temporary access
*we offer multiple brands in an array of colors to compliment your current hardware.
Thermostats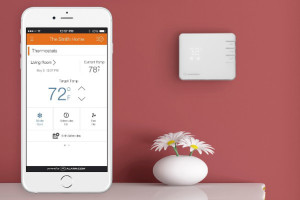 This Smart Thermostat allows you to take control of your energy use and easily automate temperature settings – offering a new level of comfort.


Access and control the comforts of home right from your smartphone, tablet or computer – no matter where you are.
Use Geo-Services to have your thermostat automatically adjust itself to save energy while you're out, yet always return to a comfortable temperature before you get home.
Quickly and easily create custom schedules to ensure that your temperature adjusts to your lifestyle.
Receive text or email alerts to know instantly if the temperature is outside your present limits.
*Already have a thermostat? Contact us today and let's see if we can connect to your current device.
Accessories
Keyfob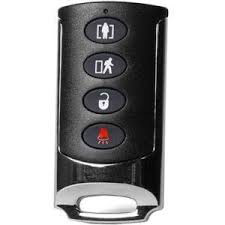 This device is about the same size as a vehicles keyless entry remote. It typically has 2-4 buttons allowing you the ability to easily arm, disarm, arm to stay, and/or call for help (panic). They can be placed strategically around your home or business for quick access or you can carry one with you at all times while in your home.
Medical Alert
Want to provide peace of mind for the ones you love? Our medical alert pendants provide security when needed most. We offer wristbands, neck pendants or wall mount solutions. It's yours to customize!
Concerned about something else not listed here? Ask us about it! There is a sensor/contact for just about any situation.